Compare our virtual hosting plans against each other and decide which plan is most suitable for your online venture! If you have any questions, please feel free to contact us.
Compare Packages :: Standard Features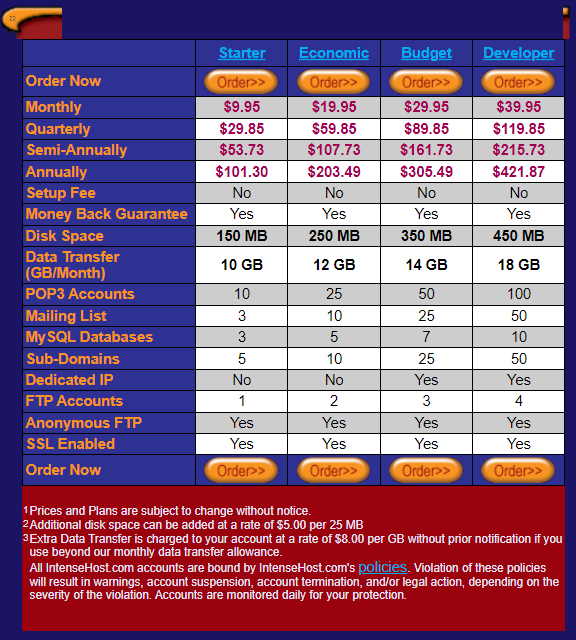 S T A N D A R D F E A T U R E S
All hosting packages comes with the follow standard features.
Account Manager
Extensive Online Documentation
File Manager
Resource Meter
FTP Access
Customizable Error Pages
Domain Pointing
Access To Raw Log Files
Catch-All Default Account
Unlimited Email Autoresponders
Search Engine Submission Tool
Miva® Script
Perl 5.6.0
Your Own CGI-BIN
Java Servlets & JSP
Bill Manager
Cpanel 5.x
Network Troubleshooter
Detailed Site Statistics
Anonymous FTP Access
Password Protected Directories
Apache Handler
SMTP Server
Web Based Email
Unlimited Email Forwarding
Microsoft® FrontPage® 2002 Extension
PHP 4.2.1
Real Audio/Video Support
Server Side Includes