Our hosting solutions provide the ultimate support for individuals, small to medium sized businesses and large corporations. We combine top-notch features, award winning customer support, unparalleled reliability, lightning fast connections and generous allotments of storage and data transfer for extremely affordable prices. All virtual hosting servers are custom built by our skilled technicians using only the highest quality components. Please view below for the various types of virtual hosting solutions that may be an interest to you.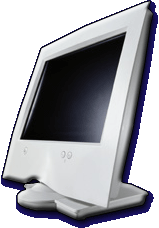 IntenseHost provides full service linux-based web hosting at affordable prices making it very easy to give your web site a fast and reliable home on the Internet. We have a full range of virtual hosting packages that incorporate the latest in web technologies, including database integration, customizable e-mail accounts, and several pre-installed softwares. You can review the virtual hosting packages we offer by clicking here.

  IntenseHost offers several e-commerce solutions designed to suit your online business needs. Our array of solutions will help you create powerful, effective and profitable e-commerce web sites whether you are creating an initial online storefront or offering an extensive catalog of products.